Home

/

Services

/

Laser Alignment Service

/

Laser Alignment Correction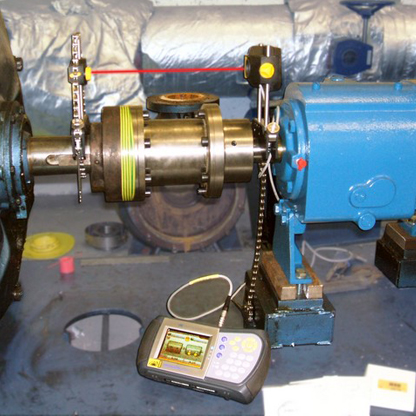 Laser Alignment Correction
---
Laser Alignment Correction
Laser Alignment
Benefits
Reduced energy consumption
Less mechanical failures due to misalignment
Increased machinery life
Reduced mechanical seal, pump and motor repairs
Reduced vibration
Lower overall running costs
Laser Alignment
Are your pumps failing more often than expected? Are you getting excess vibration, or maybe your energy consumption has increased? It could be that your equipment is out of alignment.
Filpumps are pleased to offer our Laser Alignment service – this allows rotating machinery to be accurately aligned, which results in increased machinery life and lower maintenance costs.
Correcting Aligment
Misaligned rotating machinery is a more common problem than is often realised. A recent survey by a leading test centre found that a staggering 93% of all equipment tested was out of alignment.
An offset alignment of only 1mm can use up to 3% more energy, and at 1.25mm offset, this dramatically rises to 8% more energy -
a huge unnecessary expense.
An offset misalignment of 1.2mm between a pump and its motor will destroy in one month a seal which would normally last for 8 years. Even with a misalignment of 0.05mm (or 50 microns) the seal life will be reduced by a factor of 10.
---

"Filpumps have supplied Deeside Mineral Water with a range of products over the last 15 years and we have always been very happy with the service and quality provided. We have no hesitation in recommending Filpumps."
Martin Simpson Managing Director Deeside Mineral Water

"Macduff Marine Aquarium has enjoyed a successful relationship with Filpumps Ltd for many years and we are pleased to have our vital aquarium life support systems installed and maintained by such knowledgeable and reliable engineers."
Witek Mojsiewicz, Aquarium Manager, Macduff Marine Aquarium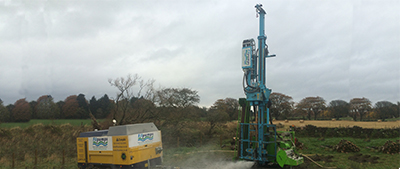 "Filpumps completed the (very professional) project perfectly to our satisfaction and on time."
Mr Hamilton Smith Forgie

"We have had the pleasure of using Filpumps for over 20 years now. We have found them to be very helpful, professional and knowledgeable and cannot fault their service that they provide. They are always quick to respond and go out of their way to help us."
Debbie, Manager, Happy Plant Garden Centre, Mintlaw