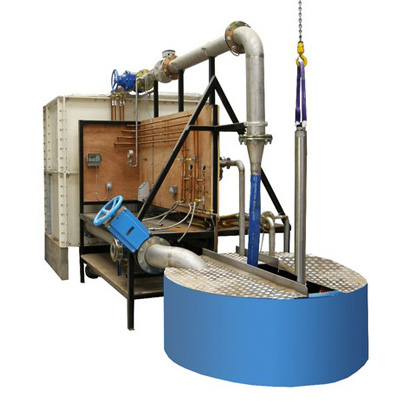 Pump Testing Facility
---
Pump Testing Facility
In-house Testing Facility
Benefits
• Reduced Downtime: repairs & maintenance are carried out at our premises with the initial inspection within 24hrs of receiving your pump
• Guaranteed Quality: all repair work is carried out to BSEN 9906:2000 and a certicate issued on completion
• High Level of Service: Filpumps strive to exceed our customers expectations every time
• Cost Effective: Filpumps will only repair your pump if it is economical for you to do so, in some instances a new pump would be of cost-saving benefit and our specialist advisors can help you save money every step of the way
Testing for sewage and drinking water pumps
Filpumps has a unique pump testing facility located in-house to ensure that all pumps which are repaired in our workshop are returned to their full operating capacity.
Scope for the Test Facility
There are two entirely separate test beds; one to test sewage (duty water) and effluent pumps and one to test drinking water pumps (clean water).
Each test bed is equipped with a below-floor tank (3m deep_ and an above-ground tank to allow the testing of most surface mounted and submersible pumps.
Both facilities are equipped to test pumps ranging from domestic pumps with flows of 1m3/hr to industrial pumps with flows of up to 150m3/hr.
Testing to industry standards
Every test is documented with a test report which a performance curve showing flow versus head. Motor performance and effieciency can be monitored as an optional extra.
Pump testing is generally carried out in accordance with BSEN 9906:2000 depending upon the customers' requirements.
---

"Filpumps have supplied Deeside Mineral Water with a range of products over the last 15 years and we have always been very happy with the service and quality provided. We have no hesitation in recommending Filpumps."
Martin Simpson Managing Director Deeside Mineral Water

"Macduff Marine Aquarium has enjoyed a successful relationship with Filpumps Ltd for many years and we are pleased to have our vital aquarium life support systems installed and maintained by such knowledgeable and reliable engineers."
Witek Mojsiewicz, Aquarium Manager, Macduff Marine Aquarium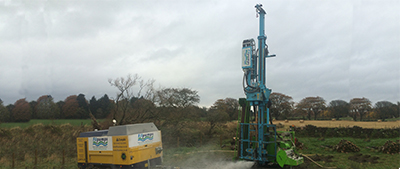 "Filpumps completed the (very professional) project perfectly to our satisfaction and on time."
Mr Hamilton Smith Forgie

"We have had the pleasure of using Filpumps for over 20 years now. We have found them to be very helpful, professional and knowledgeable and cannot fault their service that they provide. They are always quick to respond and go out of their way to help us."
Debbie, Manager, Happy Plant Garden Centre, Mintlaw