Home

/

How to change filter media

/

How to change filter media
How to change filter media
---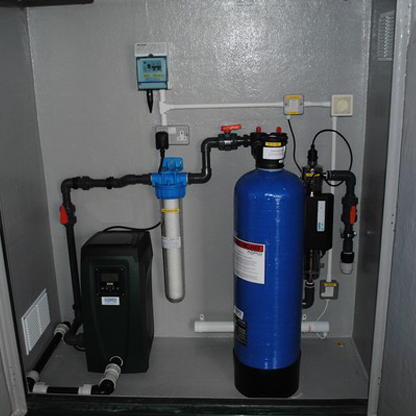 ---
How to change filter media

No.1 Please note that the system must be installed prior to any copper pipework and caution taken to prevent the equipment from frost/freezing. (Failure to do this will result in damage to the system and the manufactures warranty will be void).
No.2 Remove filter top by unscrewing in an anti clockwise direction.
No.3 Blank off the end of the riser tube, using masking tape or similar, to prevent filter media from falling into the riser tube.
No.4 Position the riser tube in a central position and proceed to half fill the filter vessel with the pH correction media using a funnel and scoop.
No.5 Replace the filter head by screwing in a clockwise direction until hand tight. This is sufficient to achieve a seal between the vessel and head. Consideration should be given to lubricate the filter head O ring with silicone grease.
No.6 Position the pre-filter assembly (IE smaller filter in the kit) on the pipework system before the acid water treatment filter.
No.7 When making the threaded connections to both of the filter vessels use only PTFE tape – Do not use any other types of thread sealing compounds.
No.8 Ensure direction of flow indicated by arrows is observed.
No.9 Ensure that an isolation valve is fitted to the pipework system beyond the acid water treatment filter to allow three monthly media top ups without draining the system.

Note:When media top up is carried out a small amount of water will be displaced from the filter vessel and if the unit is installed within your home a drip tray or similar should be used to prevent damage to floors and ceilings.

No.10 When the system is used for the first time, the water should be piped to waste forat least half an hour or until the media particle fines have been flushed out, before the water is directed to service.
No.11 It is recommend, depending on the water condition, to replenish the filter media every twelve months.
No.12 We recommend that the maximum operating pressure of the system should not exceed 6.0bar at the inlet of the filter system.
---

"Filpumps have supplied Deeside Mineral Water with a range of products over the last 15 years and we have always been very happy with the service and quality provided. We have no hesitation in recommending Filpumps."
Martin Simpson Managing Director Deeside Mineral Water

"Macduff Marine Aquarium has enjoyed a successful relationship with Filpumps Ltd for many years and we are pleased to have our vital aquarium life support systems installed and maintained by such knowledgeable and reliable engineers."
Witek Mojsiewicz, Aquarium Manager, Macduff Marine Aquarium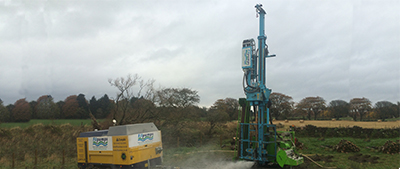 "Filpumps completed the (very professional) project perfectly to our satisfaction and on time."
Mr Hamilton Smith Forgie

"We have had the pleasure of using Filpumps for over 20 years now. We have found them to be very helpful, professional and knowledgeable and cannot fault their service that they provide. They are always quick to respond and go out of their way to help us."
Debbie, Manager, Happy Plant Garden Centre, Mintlaw