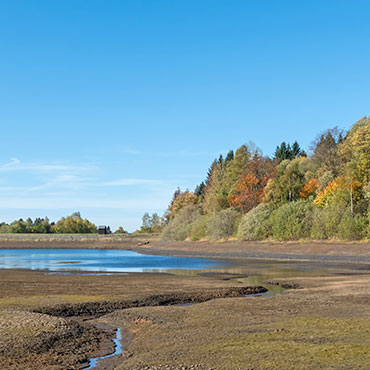 In 2018 water levels in the Northeast of Scotland were scarce with many private water supplies running dry. We may see more of the same in 2019 as SEPA has issued an Early Warning for potential water scarcity in 2019.
Natural water storage held in lochs following the dry conditions of 2018 remains low, we've had a mild winter, with not a lot of rainfall.
After a brief recharge to natural water storage in some areas, groundwater levels are still very low for the time of year, compared to the long-term record and have begun to fall again.
The current MET-Office three month forecast from January to March suggests normal to below normal rainfall and the winter recharge set to peak around the end of February SEPA have released an early warning with MEDIUM RISK of further water scarcity in 2019 for the northeast region, including Moray, Aberdeenshire, and Angus.
Further south, groundwater levels were less impacted through 2018 and face a LOW RISK.
SEPA will continue to monitor the situation.