Electronic Water Pressure System - E.SYBOX
Benefits
• Integrated electronic system.
• Energy efficient
• Compact
• Easy to install and operate
• Can be installed horizontally or vertically
• Quiet operation, 45 dB
• Low system harmonies
• Constant pressure
• Can use multiply e.sybox
• Wireless communication in multiple e.sybox installations
• Energy monitoring system incorporated
• Priming pump with maximum 8m suction lift
• LED hi resolution display
• Protection against freezing
E.sybox
for domestic and residential use
E.sybox
is an integrated electronic system equipped with inverter technology: each component has been developed to give maximum performance with minimum effort, bringing innovation to the service of simplicity. Inverter Electronic Board
Thanks to the inverter technology, e.sybox draws the energy necessary to deliver the water required, thereby avoiding wasted energy and therfore providing energy savings.
Sensors
The new compact electronic pressure transducer with built-in temperature sensor , together with the flow sensor, both positioned on the pump delivery, send the necessary signals to the control unit for efficient and automatic control of the e.sybox pressure system.
Internal hydraulic Connections
Designed to be compact for modern day living, aesthetically pleasing and easy to maintain with essential tools built into a technical compartment along with an operation and maintenance manual.
Expansion Tank
Integrated in the system, it has a 2 -litre capacity and is certified for drinking water. Comes with a 2 year guarantee, low periodic maintenance required.
External Connections
Sealed external connections which are easy to remove. The suction and delivery of the system pipework can be easily selected, depending on the orientation.
Display
LCD 70x40mm high-resolution adjustable for easy reading in the vertical or horizontal orientation by selecting the correct position. The user friendly interface makes it possible to access all the parameters and programme your e.sybox to suit your individual needs. Technical Compartment
Allows easy access to the rotor shaft, vertical filling plug and expansion tank. it is also a practical housing for the maintenance tools and users guide, essential for using the system.
Motor
New water-cooled motor highly resistant to corrosion. Makes it possible to install the system in a poorly vented area.
Check Valve at the Delivery
Allows horizontal as well as vertical installation of the system. It can be easily removed to facilitate maintenance.
Protection Against the e.sybox from Freezing
E.sybox is provided with a protection device which prevents frost damage, by activating the pump when the temperature falls below temperature approaching freezing point.
Hydraulics
Multi stage priming up to 8m
Inverter
The new variable-speed electronics ensures constant pressure at varying flow rates. The systems with inverter technology make less noise compared to the traditional on/off systems because pumps speed regulats to suit the instantaneous requirements and also provideds a soft start, soft stop feature.
Enclosures
Made of ABS material to enclose the system, providing protective and sound proofing as well as being corrosion resistant
Antivibration Mounts
Ensure effective absorption of vibrations, making the e.sybox even more silent. They are designed for both horizontal and vertical installation of the e.sybox.
Dimensions
263mm x 352mm x 564mm
You can buy an E.SYBOX from our online store today click this link
---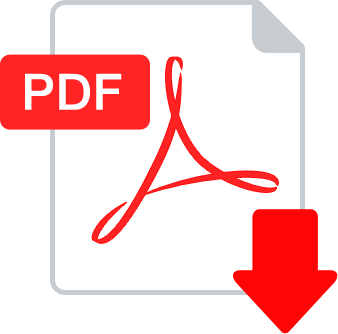 E.sybox - Click here to open PDF