Home

/

FAQs

/

Borehole Frequently Asked Questions

/

Borehole FAQs
Borehole FAQs
---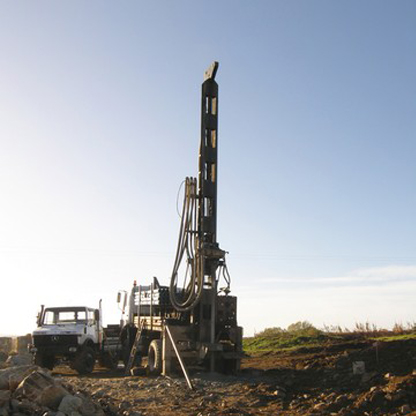 ---
Borehole Frequently Asked Questions
What is a borehole?
A borehole is basically a modern version of a well but smaller, easier to maintain and less likely to be at risk of outside contaminants.
How much does a borehole cost?
As all borehole projects are bespoke we do not have a 'set' price. Please contact us for a free quotation or more information.
Will the borehole dry up?
We drill the boreholes beyond the water table to ensure that is is not affected by seasonal differences and to allow for drought years. For the borehole to dry up or become affected by lack of water there would have to be a drought for several years.
Do I need a licence for a borehole?
A licence is only needed if you are going to use more than 4400 gallons (20m3) a day. As this is a vast amount of water (about 110 average baths) it is unlikely you will need a licence especially for a domestic property. For a commercial or agricultural property a licence may well be required.
How long will it take to drill a borehole?
The length of time to install a borehole depends on a number of factors such as the depth of the borehole and the ground condition of the site. Installing a borehole could take as little as a few days or up to a month, this would be discussed fully before we mobilise to site.
What type of equipment is used?
The type of equipment used depends on the ground condition on site, and the type and depth of the borehole required.
What are the benefits of a borehole?
Free initial survey

-

we can help you decide if a borehole supply is right for your property or business without any charge to you.

Environmentally friendly

- boreholes use water taken from an underground source (eg an aquifer) rather than draining above ground supplies such as rivers.

Better water

- borehole water is free from surface pollutants, and with Filpumps' complete private water supply service we can kit you out with filters and water treatment (if required) to allow you to enjoy drinking water at its purest. In fact a lot of the bottled water available to buy in shops comes from borehole sources.

Cost effective

- a borehole can generate a fast return on investment within an acceptable payback period

Money saving

- as borehole water usage is not metered you will make a saving on water rate charges

One stop shop

- Filpumps can provide you with a complete and high quality service from initial consultation, sourcing the best position on site for your borehole (we also offer a water divining service), on site drilling, water pumps and even filters and water treatment. We take you from initial idea right up to usage.
For more information on drilling a borehole for private water supply please see our 'Drilling a Borehole' page.
---

"Filpumps have supplied Deeside Mineral Water with a range of products over the last 15 years and we have always been very happy with the service and quality provided. We have no hesitation in recommending Filpumps."
Martin Simpson Managing Director Deeside Mineral Water

"Macduff Marine Aquarium has enjoyed a successful relationship with Filpumps Ltd for many years and we are pleased to have our vital aquarium life support systems installed and maintained by such knowledgeable and reliable engineers."
Witek Mojsiewicz, Aquarium Manager, Macduff Marine Aquarium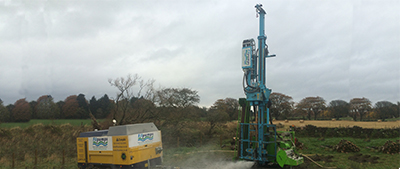 "Filpumps completed the (very professional) project perfectly to our satisfaction and on time."
Mr Hamilton Smith Forgie

"We have had the pleasure of using Filpumps for over 20 years now. We have found them to be very helpful, professional and knowledgeable and cannot fault their service that they provide. They are always quick to respond and go out of their way to help us."
Debbie, Manager, Happy Plant Garden Centre, Mintlaw