Borehole Drilling
Filpumps Ltd offer a turn-key borehole water supply service. From initial drilling, well completion and water quantity/quality testing through to pump and treatment system installation.
We invest heavily in well trained staff and equipment that allow us to cope with any geological challenges. Utilising the best drilling methods to establish a viable water supply - typically (but not limited to) 45-80 meters depth, with the ability to drill all the way down to 200 meters.
We believe in innovation. In the way we work, the products we specify and the systems we design. We champion new technologies and offer the latest electronic pumps which are very reliable and capable of delivering a constant water pressure, with inbuilt protection against high/low voltage or lack of water/overheating. Product and system innovation allow us to continually improve borehole water supply reliability and simplicity.
All our private water supply customers have peace of mind of our many years of practical experience. Our approachable service team are well trained with dedicated water engineers provide servicing and breakdown cover when required. Fast and efficient service is possible due to our extensive stock of critical parts and equipment. We recognise and appreciate the absolute need to respond to a private water supply customer to maintain a working and safe water supply.
A borehole can be drilled as an alternative to a mains supply, providing you with a water source to use as pure drinking water, or for many other purposes (eg irrigation, etc). We can assist with borehole drilling and installation in Scotland from the initial planning stages through to system design and completion. A borehole is perfect for use in commercial, domestic or environmental applications. Based in Aberdeenshire Filpumps can help with all your borehole drilling needs, providing borehole solutions throughout Scotland.
Call us on 01467 623010 or email us to find out more
Filpumps is proud to be a member of the British Drilling Association
Our History
Filpumps Ltd was established in 1992 to provide sales and service support to private water supply owners throughout Scotland. Since then we have remained at the fore, offering new technologies that improve water quality for private water supply owners which is therefore safer to consume for all users.
The concept for Filpumps was borne in the 1980s, recognising that borehole water supplies were a viable alternative to traditional shallow water supplies, and that deep boreholes were the preferred option in warmer countries as they were much less affected by seasonal weather changes. We were at the forefront of the industry offering borehole drilling and completion services, quickly recognising that correctly installed borehole water supplies yield consistently highter quality raw water with less contamination and which were much less affected by seasonal weather changes.
Call us on 01467 623010 or email us to discuss your requirements or to find out how a borehole could be the perfect solution for your property.
---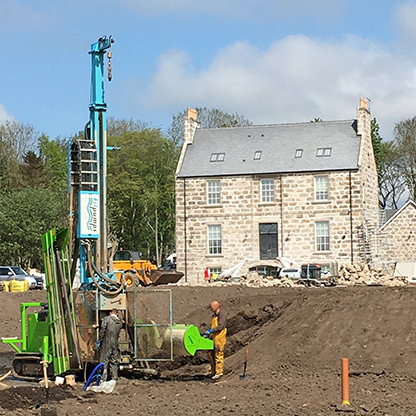 Borehole Drilling Scotland
Installing a borehole water supply in Scotland is a large investment and it is therefore essential that the project is properly managed and the equipment is of good quality and professionally installed. We can drill a commerical borehole or a borehole for domestic or environmental use. No matter the size of the borehole, Filpumps can help supply and install your borehole in Scotland.

---

"Filpumps have supplied Deeside Mineral Water with a range of products over the last 15 years and we have always been very happy with the service and quality provided. We have no hesitation in recommending Filpumps."
Martin Simpson, Managing Director, Deeside Mineral Water

"Macduff Marine Aquarium has enjoyed a successful relationship with Filpumps Ltd for many years and we are pleased to have our vital aquarium life support systems installed and maintained by such knowledgeable and reliable engineers."
Witek Mojsiewicz, Aquarium Manager, Macduff Marine Aquarium

"Filpumps completed the (very professional) project perfectly to our satisfaction and on time."
Mr Hamilton Smith, Private Customer, Forgie

"We have had the pleasure of using Filpumps for over 20 years now. We have found them to be very helpful, professional and knowledgeable and cannot fault their service that they provide. They are always quick to respond and go out of their way to help us."
Debbie, Manager, Happy Plant Garden Centre, Mintlaw